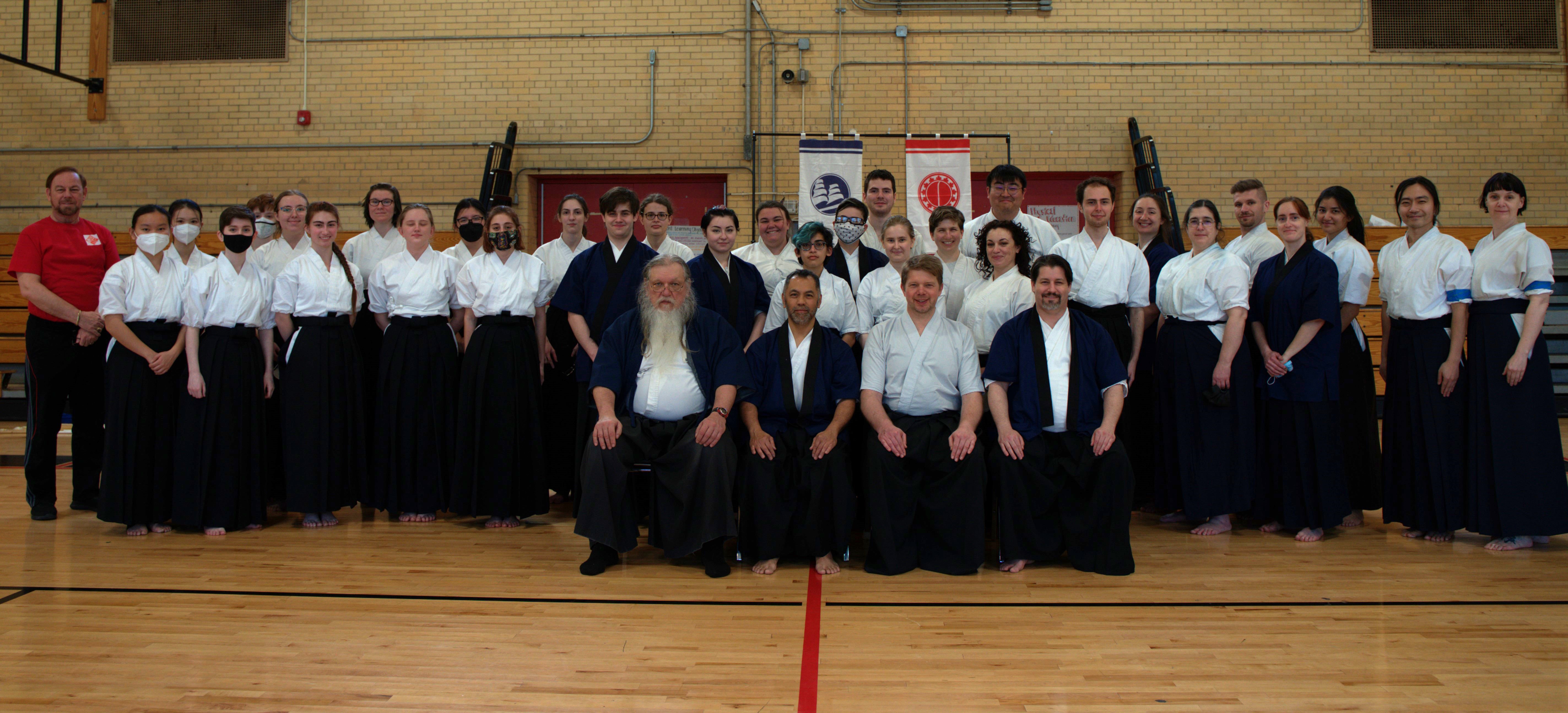 2023 Nichibukan Naginata Seminar
Date
Saturday, March 25 – Sunday, March 26, 2023
SEMINAR, LUNCH & TEST
The 2023 Nichibukan Naginata Seminar will be held:
Saturday, March 25th
Registration: 8:00 am - 9:00 am
Seminar: 9:00 am - 4:00 pm
Shinsa: 4:00 am - 5:00 pm
Intro To Naginata - Beginner Class (FREE): 9:00 am - 10:30 am (Tentative, Limited Availability, Must Pre-Register)
TOURNAMENT
The Yamauchi Memorial Tournament will be held:
Sunday, March 26th
9:00 am - 5:00 pm (Door Open at 8am)
Engi Kyogi & Individual Shiai
SEMINAR & TESTING FEES
Seminar cost:
Adults: $75 (Saturday & Sunday)
Kids (under 18): $40 (Saturday & Sunday)
One Day Event Only (Saturday Or Sunday): $40
Payment due the date of event.
Please make the seminar check payable to Japanese Swordsmanship Society or JSS.
LUNCH:
Lunch will be available for pre-order via google sheet @$10 per order per day.
Payment due the date of event. See google sheet for detail.
Testing fee:
$20 + Menjo fee
Please make check payable to ECNF.
Testing Fee & Menjo Fee should be separated, Menjo fee will be returned if candidate did not pass the exam.
Any question, email us.
LOCATION
Weehawken High School
53 Liberty Pl, Weehawken, NJ 07086 (Google map)
Parking is limited at this venue; 2-3 parking spots will be reserved for instructor & folks with special need. If there are non-reserved spot available, it will be 1st come 1st serve. For those of you parking on the street, please move your car every 4 hours (during lunch.) to avoid a parking ticket.
SEMINAR INSTRUCTOR
Tyl Dermine, BNF
Ellery Engalla, ECNF
Gabriel Djinn, ECNF
REGISTRATION
Online Registration Form
.
Please register online so that we can plan for all the attendee. Payment at the door at time of event.
Contact us if you have any questions/difficulties.
THIS IS THE ONLINE REGISTRATION LINK THRU GOOGLE FORM. ONLINE REGISTRATION BELOW IS FOR A SEPARATE SYSTEM THAT IS NOT APPLICABLE TO THIS EVENT.
Waiver Form.
Please print, fill out, and bring the waiver with your payment to the seminar.
By agreeing to attend, you have agreed to abide by all applicable COVID-19 protocols such as COVID-19 vaccination, and masking up whenever possible.
CONTACT
For additional info, inquiries, email naginata@ny-jss.org.
ONLINE REGISTRATION
Online registration is not currently available.
Please contact info@shinken.cc if you have questions about the registration process.